Newco specialises in Steel, Aluminium, Stainless Steel Fabrications and General Engineering. Our services include:
    Specialist Laser Cutting
    Numerically Controlled Brake Pressing
    Numerically Controlled Guillotining
    Rolling
    Welding
    Punching and Shearing
    Drilling
    Band Sawing
    Core Ten Mild Steel Fabrication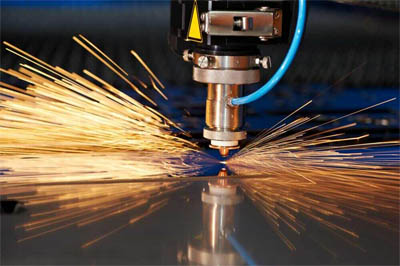 Brake press forming
We here at Newco can transform your flat piece of material into a 3 dimensional work piece with our state of the art 4 metre CNC Adira Brake press. We have a large range of single & multi-vee dies with multiple sized punches, all hardened ground tooling to precisely bend even the most intricate parts with very tight tolerances. We can manage materials from .5mm to 16mm. From one off jobs to mass production runs we can accommodate your needs and delivery times.
Plate Rolling
With our new CNC Davi 2.500 rollers we can reproduce your rolling and coning projects accurately and on time, every time. We can manage up to 10mm mild steel and 8mm stainless steel. We can meet most needs of a medium sized project.
Guillotine and Shearing
With our 4 metre NC Adira Guillotine with programmable back gauge we can cut up to 10mm mild steel and 8mm stainless. The guillotine has a pneumatic support table, thus eliminating damage to very thin materials sometimes caused when cutting. We also have an 80 ton Geka for all your shearing and punching needs.
Bandsaw
At Newco we have the latest Geocam vertical bandsaw with a very large capacity of 480mm x 480mm which enables us to bundle cut your job. This provides optimum efficiency by cutting up many pieces at the same time. Additionally the saw can cut large size members at mitre angles, where most other machines fail.
Pipe Bending
We can provide a large range of pipe bending as well as SHS (Steel Hollow Sections) bending on a range of work.
Examples of work
We can produce anything you can dream up or design, including the following:
    Structural Steel Work (ie domestic and commercial)
    Transformer Tanks
    Desalting plants that change salt water to chlorinated water
    Hand railing and architectural designs
    Indoor and outdoor furniture to your design
    Laser cutting of any design
    Any stainless steel or aluminium work
    Water features to your designs
See our projects page for further information